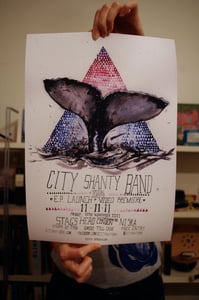 £

5.00 - On Sale
Poster for the Launch night of our debut EP.
A3 Glicée print on matte finish, 240gsm poster paper. More superb work by Kenn Goodall.
It was a great night, wasn't it? We had so much fun. What? You weren't there? Better pretend you were buy buying this poster then.