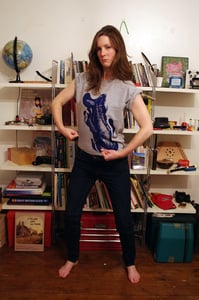 £

15.00
Want to make your legs jealous of your torso? Then wear this amazing silkscreen printed t-shirt illustrated by the amazing Kenn Goodall.
These were printed by the good people at 3rd Rail Clothing on Gildian Soft Style Tees in Light Blue, Grey and Midnight White.
Your legs will be so furious, they will kick you in the chin.
Unfortunately we're fresh out of these sexy tees. When we make some more we'll let you all know. X